PHP Development
When it comes to efficiency of your online presence we care about you and your online business that's why we use PHP to make a best website at lowest and cost saving price. PHP Is An Open Source general-purpose scripting came into planet around 1994 by Rasmus Lerdorf, which is currently lifeline of 85% websites over internet. We that's why always recommend php to our customers so that they can get better benefits of this cost saving idea.
We have created lot's of website in php for Our Clients in last 5 years. We have created lot's of E-commerce Store / Health Care / Tourism /  Charity / Food Restaurant / Agency / Consultancy and many more websites in past years for Our Precious Clients world wide. As we have lot's of experience of php based website development.  And we have an expert team which is continue working to provide you guys best products in PHP. We also provide technical maintenance and full website maintenance at lowest cost.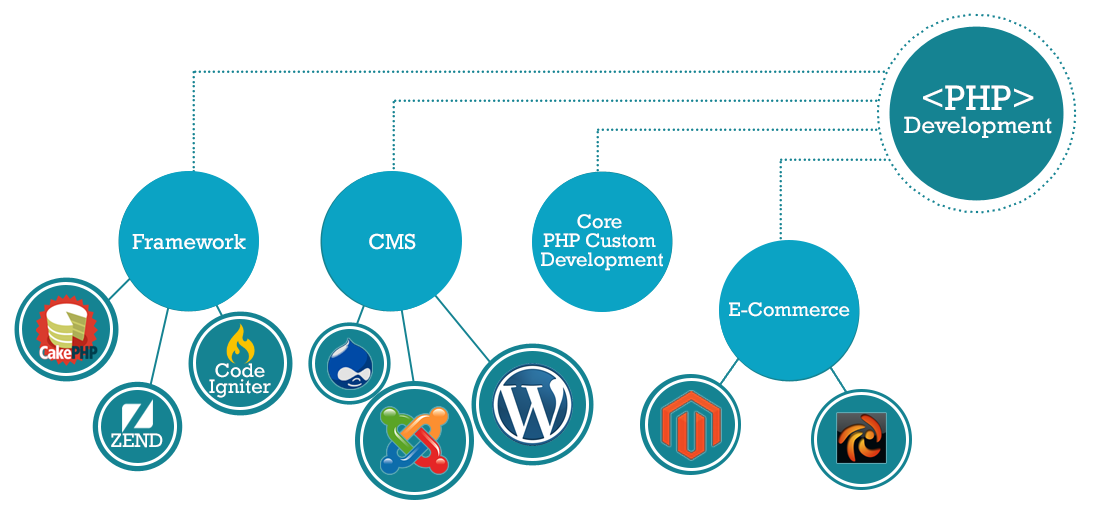 PHP is an Open Source general-purpose scripting Language developed in 1995 as an server side language which works on linux platform, Linux is an open source operating system developed for good faith of world which is now one of the popular operating system of world.
Our e-Commerce / Magento Website Development Services
Magento Template Development
Magento Module Development
Magento Theme Customization
Magento Extension Customization
Magento Website Development
Magento Based Store's Maintenance
Magento Based Website's SEO
Magento Based Site's Speed Optimization
PSD To Magento
HTML To Magento
Magento Migration Service
Server Setup for Magento
Magento Hosting
Magento Tech Support